Schiffer Publishing: Cultivating Many Niches
Founded in 1974, Schiffer Publishing has four main imprints--Schiffer Publishing, Schiffer Military History, RedFeather Mind Body Spirit and Schiffer Kids--that all publish in depth in a variety of areas. They offer everything from beautiful decorating books and detailed titles about tanks and warships and fighter planes to cutting-edge tarot decks and striking children's titles that tenderly and entertainingly deal with developmental stages kids go through.

Schiffer Publishing focuses on five core categories: popular culture, art and design (including architecture), fine craft and technique (including quilting, fiber, and woodworking) and regional titles; it includes Cornell Maritime Press/Tidewater, which publishes professional maritime education books.
Among its bestselling recent titles are:
Fraver by Design: Five Decades of Theatre Poster Art from Broadway, Off-Broadway, and Beyond by Frank "Fraver" Verlizzo ($34.99) features the award-winning work of the designer and artist behind many major posters for Broadway shows. "It's perfect for everyone who loves theater," imprint head Jamie Elfrank says. "It's a resource about the shows themselves."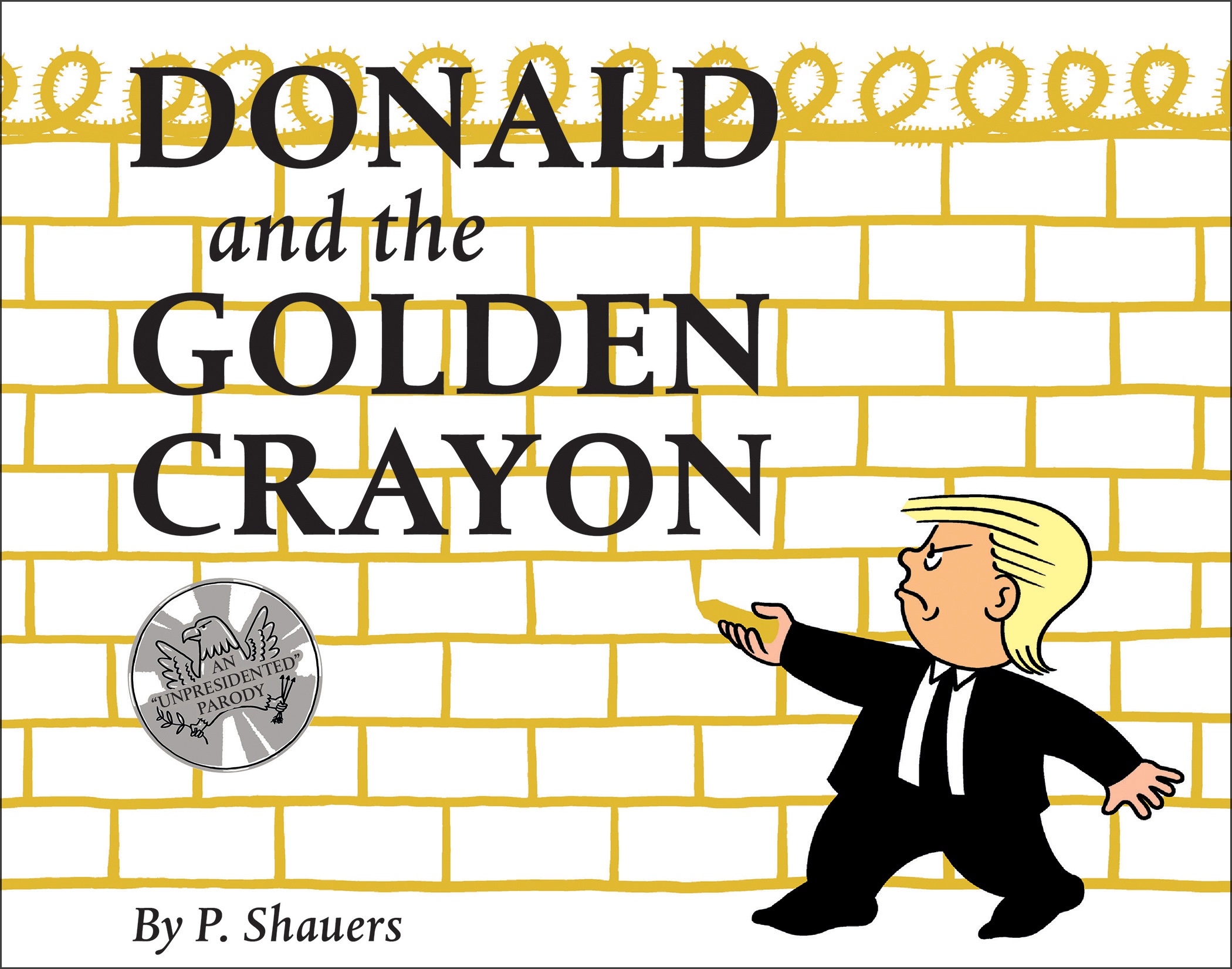 Donald and the Golden Crayon: An Unpresidented Parody: A Book That Uses the Best Words by P. Shauers ($16.99) was inspired by Harold and the Purple Crayon, but is not a kids' book. All the quotes are direct Presidential quotes, and the book was "a huge hit" with librarians at ALA, the team says. "It's great fun for those wishing to stir the pot during the holidays and a great gift to those with feelings in either direction," publisher Pete Schiffer adds.
Christmas by Design: Private Homes Decorated by Leading Designers by Patricia Hart McMillan and Katharine Kaye McMillan ($45) is the most recent in a series of Christmas design books by the authors and is "one of our favorite design books for the holidays," Elfrank says.
Four Seasons of Entertaining by Shayla Copas ($50) is a "fresh, wonderful, inspirational book with some recipes by an up-and-coming designer," managing editor Jesse Marth notes.
Regional titles include Sea Glass Publishing, LLC, which was acquired this year. They fit perfectly with Schiffer's focus on niche passions, with titles like Pure Sea Glass: Discovering Nature's Vanishing Gems by Richard LaMotte, photographs by Celia Pearson, which has sold more than 100,000 copies and has spawned a range of related calendars, notecards, journals and more. These titles, Pete Schiffer says, are perfect for coastline bookstores.
---

Schiffer Military History, which began using that name in 1988 and its own logo four years ago (the logo won an American Graphic Design Award from Graphic Design USA in 2018), is headed by Bob Biondi, a 32-year veteran of the company. The imprint has more than 1,300 titles in print. The line was initially based on books drawn from European archives, everything from histories of types of airplanes and tanks and weaponry to accounts of specific German army units during World War II to many large books on uniforms, which have been picked up fashion designers. "A lot of our titles look at the war from unique perspective and untold stories," Pete Schiffer notes.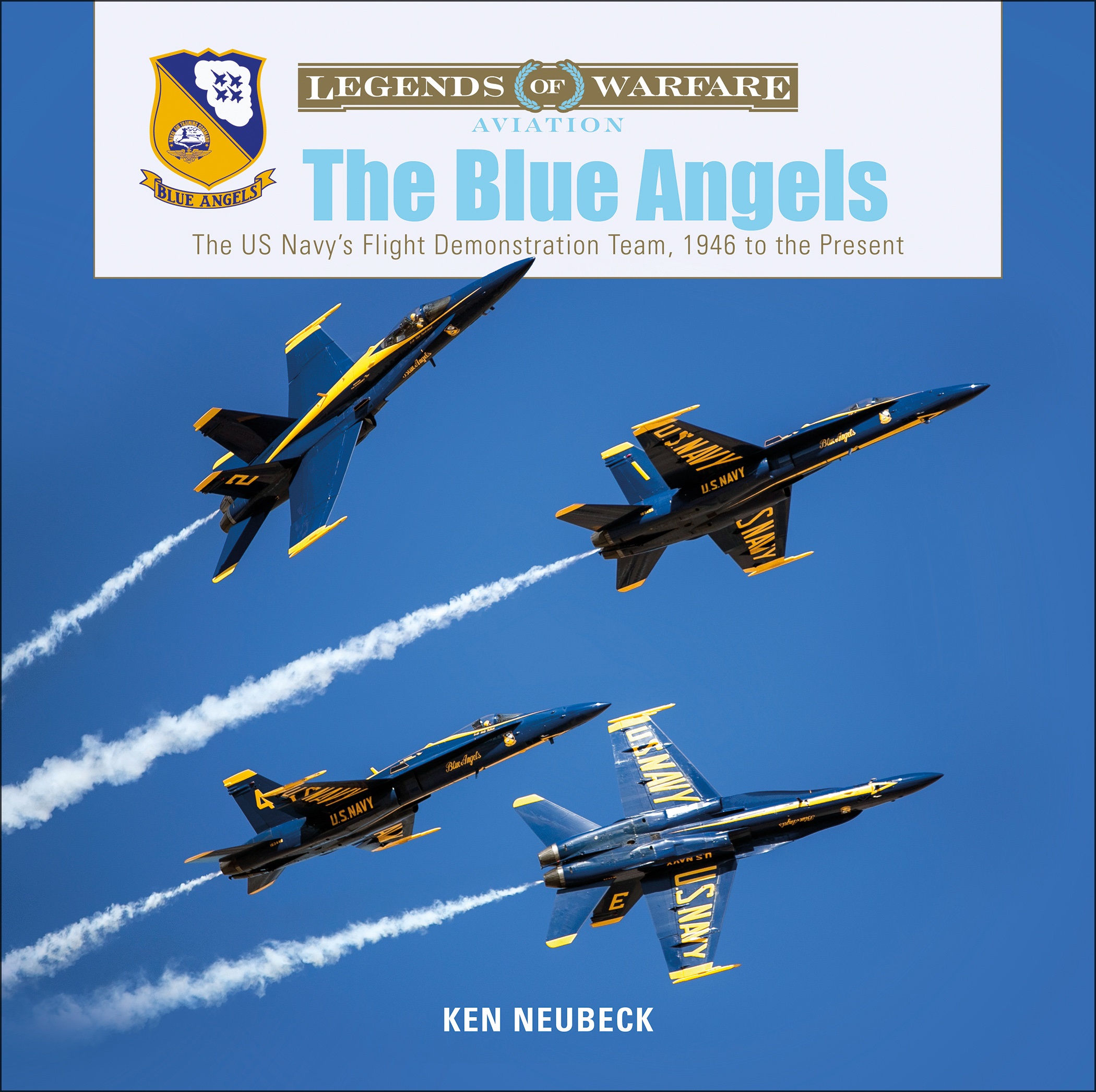 Schiffer Military History includes several popular series, such as the America in Space series, which focuses on "the operational, technical and human aspects of the space race and is very accessible," Biondi says. There is also a companion series on the Soviet space program. The books in the Classic Guns of the World series are deeply researched, with "superb illustrations that both new and veteran collectors will appreciate," Biondi adds.
The Legends of Warfare series is "a counterpoint to the big, expensive, exhaustive books we're known for in this area," Pete Schiffer says. The series focuses on specific aircraft, ships, tanks and more and has high production values, yet retails for only $19.99. "These are ideal for bookstore customers who are beginners in the area and looking to learn."
---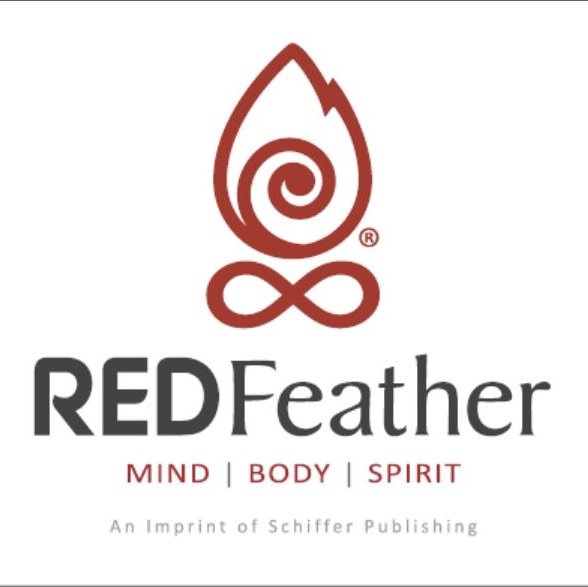 RedFeather Mind Body Spirit began quietly with metaphysical titles and took the RedFeather Mind, Body, Spirit name and logo three years ago. Headed by Christopher McClure (who is the author of the spiritually themed children's book The Legend of Papa Balloon and is a board member of the Coalition of Visionary Resources), the imprint's program has expanded rapidly. Its main categories now include tarot, astrology, numerology books, kits, decks and more, and channel material. "The market has exploded," McClure says. "Mind/body/spirit titles have become more acceptable and aren't just for metaphysical stores anymore."
RedFeather Mind Body Spirit responds quickly to trends, McClure says, which is among the reasons its list has become so diverse so quickly. One example: when pendulums became popular two years ago, RedFeather Mind Body Spirit came out with a pendulum kit.
Tarot decks are currently among the most popular titles, including The Transparent Tarot decks, which allows a user to see cards that are piled on top of one another. This was "one of our biggest splashes in the tarot world," McClure says. "It makes for different and unique readings."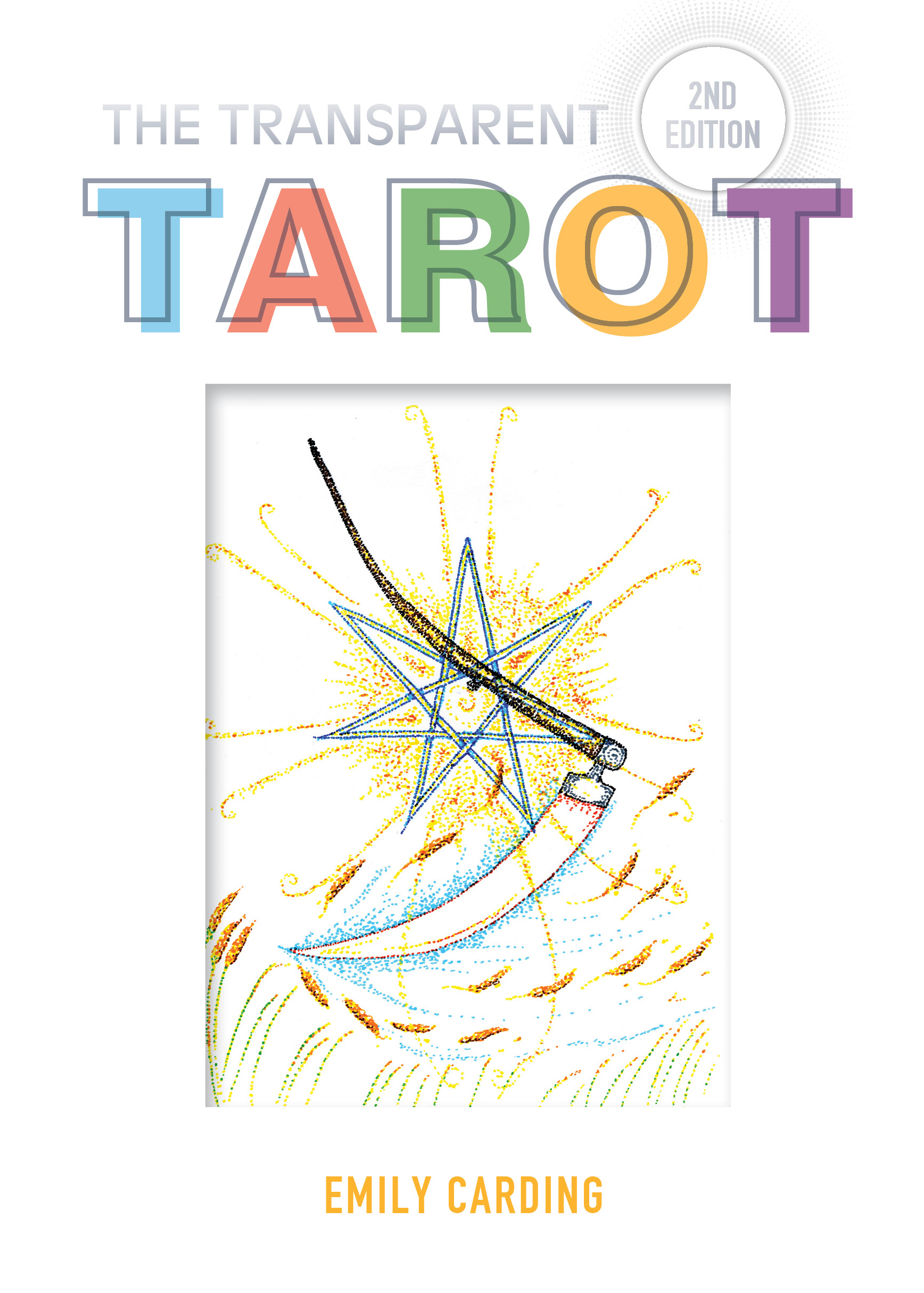 McClure notes that while traditionally metaphysical material has "trended female, guys have an interest, too." As a result, the imprint offers some tarot decks that are "more on the masculine side."
As with other Schiffer titles, RedFeather Mind Body Spirit's books and decks are marked by high production values. With the decks, for example, the company usually uses gilding and has a superior box with a magnet to "securely close" it. "We are honoring the cards with the housing," McClure says. "These are not throw-away boxes." Likewise the decks and books use high quality paper. "Every part of the package is a tactile experience for the reader," Pete adds. And the decks are different from one another, not cookie cutter, to emphasize their unique approaches.
RedFeather Mind Body Spirit also "cross pollinates with other Schiffer imprints," Elfrank notes. This happens particularly with children's and crafts. "Christopher is bringing out kids' books with a spiritual side."
One example of cross pollination is a kids' book coming out called Wee Witches by Beth Roth and Ted Enik, illustrated by Ted Enik (September, $16.99), which acknowledges there is "growing interest in that spiritual path" and respects wicca "as a faith, not a fringe group," McClure notes.
---

Schiffer Kids, which became a separate imprint two years ago and is headed by Tracee Groff, focuses on social and emotional development, which she calls "a passion of mine." She notes that as a parent of a child who struggles with anxiety, "I know there are not many books for parents to sit with at laptime and open a discussion on such topics." She emphasizes that she wants education to be fun and kids to have fun learning. She acknowledges that STEM and STEAM are important, but "the social and emotional side of life is a huge part of a child's SEED development. We hope to address some of the mental health issues we as a country are facing today."
She also emphasizes working with authors who value "fun in learning," too. "Several of our authors spend a good amount of time visiting schools and working with kids," she says. "Timothy Young (I Hate Picture Books, The Angry Puffin), for example, travels to different schools talking to kids about drawing and inspiring creativity."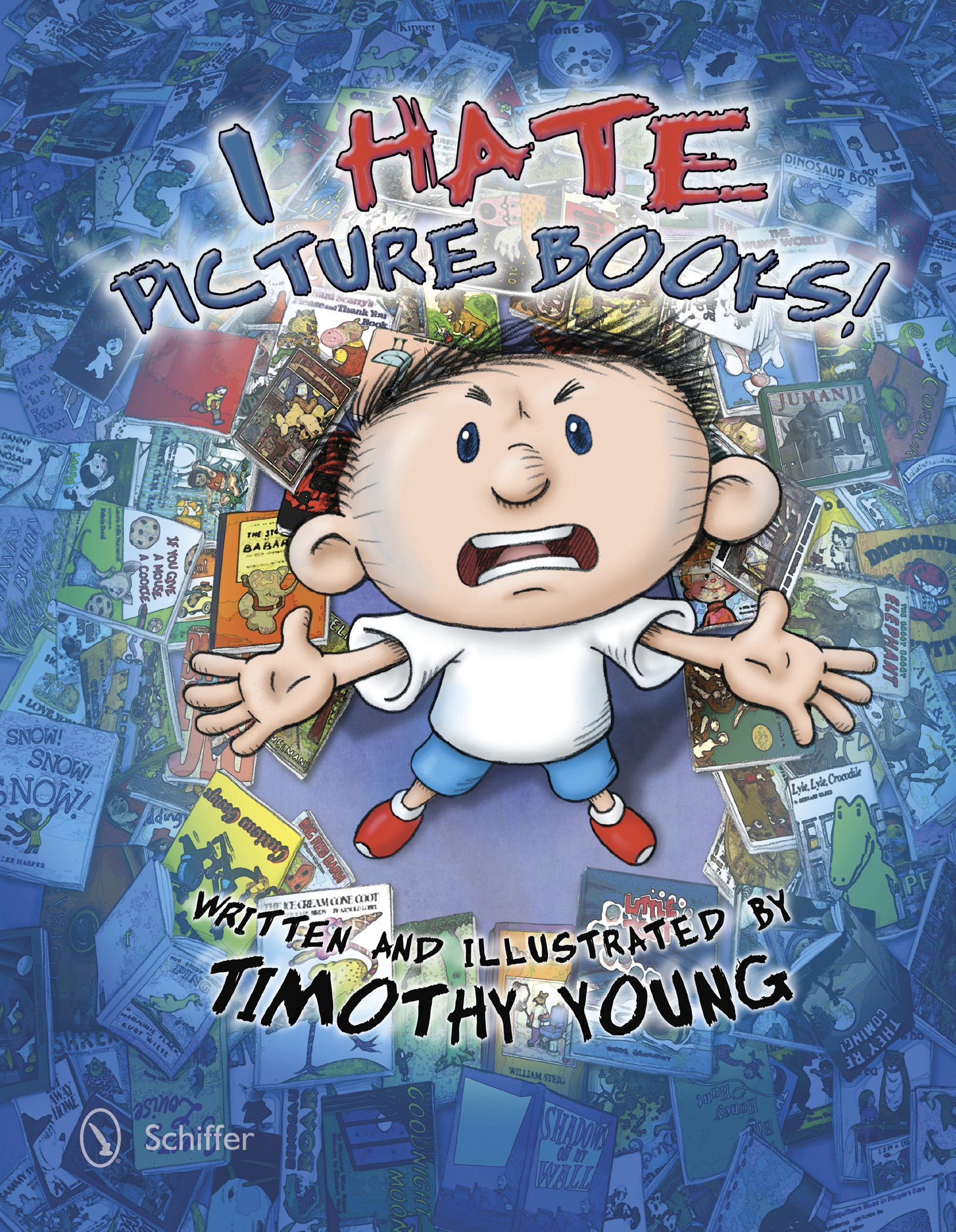 Like other Schiffer imprints, Schiffer Kids ties into other parts of the company, including crafts and regional interests. These include titles focused on paper folding as well as a series about crafting with plastics, woods and other materials. Its series include the popular Escape Game series as well as the Chadwick the Crab series that's been around for 30 years. It also includes toy and activity books as well as a range of board, picture and middle reader titles.