The Bookish Life of Nina Hill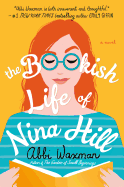 Abbi Waxman (Other People's Houses) applies her signature wit and warmth to bookseller and consummate introvert Nina Hill's journey in her third novel, The Bookish Life of Nina Hill. Mostly happy with her life in Los Angeles, Nina lives with her cat, Phil, in a small guest cottage arranged to her liking and earns a living working at Knight's, an independent bookstore nearby. When she's not selling books or reading them, she spends her evenings killing it at trivia competitions.
But when her estranged father dies suddenly, Nina stands to gain both a potential inheritance and a large, unruly extended family that she isn't sure she wants. At the same time, Nina meets Tom, a fellow trivia wiz who might just prove interesting--and sexy--enough for Nina to embark on an actual relationship.
Waxman has the gift of writing wisecracking, breezy novels that nevertheless contain some real growth for her characters. In this case, Nina is forced to re-examine the carefully constructed boundaries of her introverted life. Sunny and witty, and peppered with literary references, Nina's story is a celebration of introversion, a love letter to independent bookstores and an insightful meditation on family and belonging. --Katie Noah Gibson