Rediscover: Gahan Wilson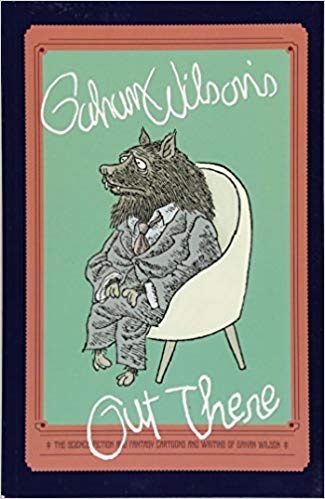 Cartoonist, illustrator and author Gahan Wilson died last week at age 89. His "outlandish, often ghoulish cartoons added a bizarrely humorous touch to Playboy, the New Yorker, National Lampoon and other publications in the era when magazines propelled the cultural conversation," said the New York Times. Several collections of Wilson's work have been published, including Nuts: A Graphic Novel; Gahan Wilson Sunday Comics; Is Nothing Sacred?; and The Man in the Cannibal Pot. He also wrote and illustrated a number of children's books, as well as two mystery novels (Eddy Deco's Last Caper, Everybody's Favorite Duck) for adults.

"Some cartoonists can be good by having jokes, gags, and they're funny gags," New Yorker editor David Remnick observed in Gahan Wilson: Born Dead, Still Weird, a 2013 documentary directed by Steven-Charles Jaffe. "The really great ones develop a private language, a set of characters, a set of expectations, a world. Gahan Wilson developed a world."

"Gahan Wilson is dead. I'd make a joke about it, but nobody joked ever about Death as well as Gahan, or, I suspect, for as long," Neil Gaiman wrote on his website, where he shared his introduction for Gahan Wilson: 50 Years of Playboy Cartoons. Wilson's most recent collection, Gahan Wilson's Out There, is available from Fantagraphics ($29.99, 9781606998458).