Rediscover: Richard Nelson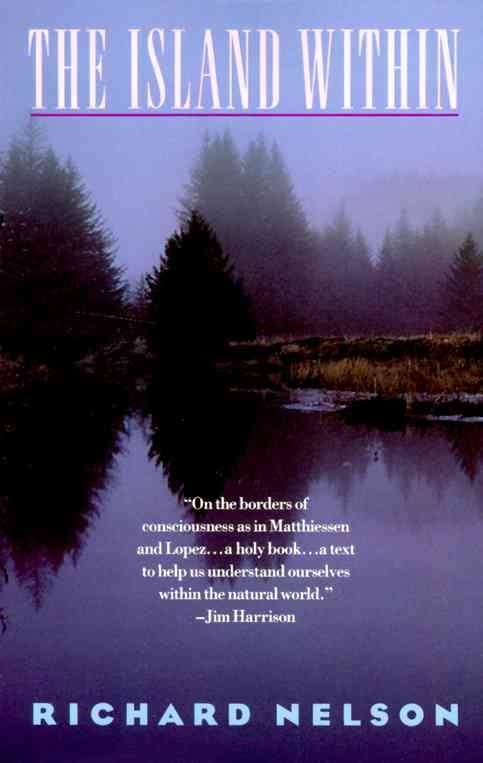 Anthropologist, naturalist and author Richard Nelson died November 4 at age 77. He was born in Wisconsin, received his doctorate from UC Santa Barbara and spent years living with interior Alaska Native communities. He wrote a series of ethnographic works on the Iñupiat, Gwich'in and Koyukon Athabascan people, including Make Prayers to the Raven (1986), Shadow of the Hunter (1980) and Hunters of the Northern Forest (1969), all published by the University of Chicago Press. Nelson's writing style turned more literary with The Island Within (1989), about his exploration of an unnamed island in the Pacific Northwest and the benefits of Koyukon wisdom, and Heart and Blood: Living with Deer in America (1998), both published by Vintage.

Nelson was the Alaska State Writer Laureate from 1999-2001. He also hosted the public radio show Encounters, which took listeners across Alaska via Nelson's recordings of polar bears growling, peregrine falcons crying and killer whales splashing, among many other samples. Lisa Busch, executive director of the Sitka Sound Science Center, said: "Sometimes I step outside my door, and just like everybody else in Sitka, you might hear a kingfisher or a squirrel or a thrush and maybe you don't think anything of it. But, for me, I often stop and think, 'What would Nels say about this?' How excited would he be and enthusiastic would he be about this sound and what it means to us? And what it means to our heart and spirit?"