From the Shelf
Brothers and Sisters
The intricacies of connection, and disconnection, between siblings have been on my reading mind lately.
Sometimes the bond is so intimate it hurts, as is often the case for the title characters in The Wondrous and Tragic Life of Ivan and Ivana by Maryse Condé, translated by Richard Philcox (World Editions). The twins share an almost mythic intimacy not meant for the worlds they inhabit as their lives take them from Guadeloupe to Mali to France. "She is both the light of my life and my damnation," Ivan says.
In Ivan Vladislavić's The Distance (Archipelago), novelist Joe sorts through newspaper clippings he collected as a South African boy enthralled with Muhammad Ali. He wants to write about this, and reaches out to his brother Branko for help ("I need to remember things as they actually were."). In alternating voices, the brothers' unravel their shared past (Branko: "Then again, my brother's need to be someone else never goes away. He becomes a writer.")
Ronan Hession explores the brotherhood of close friendship in Leonard and Hungry Paul (Melville House), a funny, touching novel about two gentle men in their 30s living deceptively "ordinary" lives ("Their conversations combined the yin of Leonard's love of facts with the yang of Hungry Paul's chaotic curiosity"). Are they misfits, or is the rest of the world just out of tune? I'd say the latter.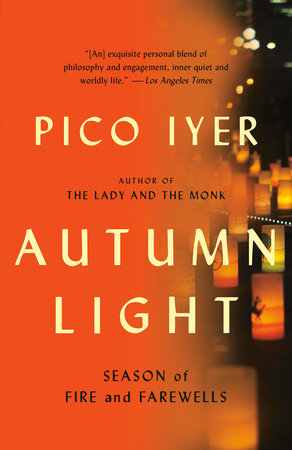 One of many intriguing threads woven through Pico Iyer's Autumn Light: Season of Fire and Farewells (Vintage) is the absence of Masahiro, the estranged brother of Iyer's wife Hiroko. When Masahiro cut ties with his family years before, "he might have been bringing the modern therapeutic way of settling accounts to an old society that thrives by stepping around conflict and allowing the seasons to sort everything out."
"When I was a child it was easier to understand the world," Condé told the Guardian last summer. "Now that I'm old I don't understand it at all, so I wanted to write about that difficulty."
In this Issue...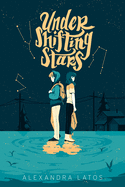 Twins, one neurodiverse and one questioning their gender, wrestle with self-identity and grieve the death of their brother.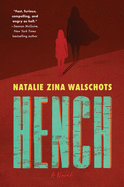 by Natalie Zina Walschots
In this tight, action-packed novel, a nerdy data temp becomes a supervillain's secret weapon, using her analytical skills to identify weaknesses and destroy superheroes.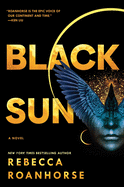 Roanhorse opens her pre-Columbian-inspired fantasy trilogy with a promising mix of political intrigue, well-detailed fantasy cultures and compelling main characters.
Review by Subjects:
Fiction ⋅ Mystery & Thriller ⋅ Science Fiction & Fantasy ⋅ Social Science ⋅ Essays & Criticism ⋅ Children's & Young Adult

Book Candy
Recommended Reading for Indigenous Peoples' Day
To honor Indigenous Peoples' Day, the New York Public Library featured 20 recommended reads.
---
The Smithsonian National Portrait Gallery's new exhibition, "Her Story: A Century of Women Writers," spotlights authors who shaped American literature.
---
Mental Floss shared "8 frightening facts about Henry James's The Turn of the Screw."
---
"Explore the Codex Zouche-Nuttall, a rare, accordion-folded pre-Columbian manuscript." (via Open Culture)
---
Bookshelf showcased Marco Rumor's Magneton magnetic bookcase.

Cuyahoga
by Pete Beatty
Pete Beatty's Cuyahoga is a wild romp, a colorful tall tale and a tender-hearted revisionist history. In the early days of Ohio City and Cleveland, the two cities at the mouth of the Cuyahoga River struggle for primacy, peopled by larger-than-life heroes and classical fools.
The year is 1837, and the narrator of this farfetched story is Meed (short for Medium Son). He promises "wholesome tales, without too many fricasseed widows. True mostly--I will not lie any more than is wanted for decency." His own protagonist is his brother, Big Son, part superhero and part town mascot, a "foremost spirit of the times," with "shoulders wide as ox yokes... waist trim as a sleek lake schooner." In the opening pages, Big must subdue a forest before Ohio City can be founded. "I imagine you are accustomed to meek and mild trees that do not want correcting," Meed tells readers in a confidential tone, but "you do not know the manners of our trees." Big's feats are the stuff of legend, and the crafting of that legend is Meed's work:
"Stories will go to rot without puttingup. You must salt them into Egyptian mummies, or drown them in lying sugar. Bury them in winter and freeze their blood.
But you would hide the honest stink, the moschito bites, the wounds, the living glory.
Let you and me do without salt and sugar. Taste matters true--even if the truth is half rotten."
Cuyahoga often appears to be Big's story, but like many of the best narrators, Meed must eventually step forward and reveal himself. Along the way he will profile the conjoined cities and a number of their livelier inhabitants. The fate of the brothers is inextricable from the drama of the towns' rivalry.
Big's problem, which launches this picaresque tale, is that his fabled feats inspire the admiration of the townspeople, but rarely pay in currency. He wishes to marry the beautiful, strong, quick-witted and thoroughly independent Cloe Inches, "somewhat-sister" to Meed and Big (all three are adopted). Readers understand early on that Cloe does not wish to marry at all, but the protest she makes over Big's lack of funds is the message he hears most clearly. Much of Cuyahoga tracks his attempts to earn a living that will let him "make an honest man of myself," as Big puts it, and win her hand.
Big's attempts to better himself merge with Ohio City's bid for greatness. The towns' rivalry comes to a head with the question of a bridge across the Cuyahoga: Who will pay for it? Where will it be located (and therefore who will get the business of the tradespeople who use it)? When a location is chosen that puts Cleveland at an advantage, a chant rises up in Ohio City: "Two bridges or none." This is the kernel of conflict that will put Big at odds with his town, unsettle Meed's established loyalties and threaten the peace of the Cuyahoga's twin cities.
Cuyahoga is seasoned liberally with other memorable characters: the prickly Cloe is joined by "Elijah Frewly, the worst rastler in Ohio, who wore black eyes regular as whiskers" and the grimly nurturing Mrs Tabitha, who "ambuscades" her children (adopted and natural) with corncakes each morning. (One of Meed's poetic traits is the coining of words: "To ABSQUATULATE were a general term for departing with haste.") Even among such a cast, grocer (read: barkeeper) August "Dog" Dogstadter stands out. Dog's bar brims with uncouth characters and bristles with weaponry: "Hoes, plows, rakes, scythes. Mattocks and sledges. Pokers and tongs. Mammoth laundry spoons and rusted cleavers. Implements for encouraging people. Pikes, clubs, a spear...." Dog himself embodies and leads this menagerie, not necessarily a force for good. After the first attack on the hated bridge, Dog and his motley crew are immediate suspects. Meed is always on hand to record the drama, including horse and boat races, midnight graveyard hauntings, threatening nocturnal pigs and the finer points of the frontier coffin-making business.
For all its vivid spirits and outsize feats, Cuyahoga's greatest achievement is Meed's unorthodox voice, unpolished but often piercingly wise, and peppered with surprising allusions. "FIVE DOLLARS SHERIFF'S FINE FOR ANY PIG TO WONDER IN THESE PREMISES," the graveyard sign reads; "I believe the sign maker meant WANDER and only spelled badly. But the mistake had a poem to it.") Meed is given to poetry in his own cockeyed way. Early morning events take place "before dawn put a rosy finger on Ohio," in reference to ancient Greek classics. His voice and perspective are by turns simple, philosophical, silly and serious. Readers are entirely on his side by the time the loveable, hapless Meed must eventually balance his devotion to his hero brother with his own desires, and ask: "If I were a spirit, how would I go?"
Zany Midwestern history, oddball superhero story, poignant tale of brotherhood and self-discovery: this is an utterly fresh debut novel. Cuyahoga is ever surprising. --Julia Kastner
Scribner, $27, hardcover, 272p., 9781982155551
---
Pete Beatty: History-Adjacent
Pete Beatty is a Cleveland-area native. He has taught writing at Kent State University and the University of Alabama, and has worked for the University of Chicago Press, Bloomsbury, Open Road Media, Belt Publishing and other places, including a driving range behind a Dairy Queen and a liquor store in Chicago. He currently works at the University of Alabama Press and lives with his wife in Tuscaloosa, Ala. Cuyahoga, just published by Scribner, is his first novel.
To what extent is this novel based on the true history of Ohio City and Cleveland?
For a novel that prominently features magical powers, it does have a pretty firm root in history. There is an Ohio City. It's a neighborhood in Cleveland, and it was an independent city that rivaled with Cleveland. There was a bridge built between the cities, and they got in a nonsensical fight over where to put it and how many bridges to build. I've read all the newspapers I could get my hands on from the 1830s, and it doesn't seem like it made any more sense then than it does now. There remains a rivalry in Cleveland between the east and the west side. It has elements of ethnicity, race, class and just plain old-fashioned... the narcissism of small differences. We're 99.9% the same people, but we're not exactly the same, so we're going to hate each other because we're next to each other.
The actual bridge war was a brawl on the bridge in the fall of 1837. I think one person got knocked down, and a cow was killed by an errant gunshot, and then the sheriff showed up and busted the fight up.
I was a history major, and prior to writing this novel almost everything I'd written was nonfiction. I was thinking the other day whether it's fair to describe my book as a historical novel. It's almost more history-adjacent, because of the fantastic elements. But that's not to say that it doesn't have real elements of history in it. In this moment, in 1837, people in northeastern Ohio--what was then the frontier--were dealing with a shift in identity from being frontierspeople to townspeople. There was a national economic crisis, and the region had its own economic crisis of there not being any money. The plot element of the hero not being able to get money for the heroic feats that he does--I sort of sublimated the Panic of 1837 into speculative fiction.
How did your background in editing and publishing help you write this novel--if it did?
The original version of this novel had no punctuation of any kind. Literally zero. No periods, no quotation marks, no apostrophes, nothing. It was almost written in verse; the lineation was a lot more distinct. Part of the motor of the book is that it runs at this constant mumbly speed--it was written in such a way as to be unpunctuated. I don't recommend this--don't write an entire book without punctuation just to see what happens.
As I was writing it, the version with no punctuation, I imagined it with an indie publisher or a university press or something. It was weirder. It had a lot of sharper edges. My editor brain did kick back in and I made it more accessible. I didn't take out any of the themes. It just became a little less gnarly. There was a lot more barf and historically appropriate insensitivity that was taken out when I wanted to get into PG-13 as opposed to R.
Who came to you first, Big or Meed?
I was sitting in the Phoenix Coffee Shop in 2015 when the voice of Meed talking about his brother came into my head. At first I thought it was just a short story. I have this other novel I've been playing with forever, but this book just kind of took over. Meed has a very insistent voice. I'm always a little wary of writers talking about how their characters showed them the way, but now I know why people say that. It's not entirely made up. Sometimes you latch onto something and it just goes.
That coffee shop is in Ohio City on Bridge Avenue, and it eventually becomes that same bridge.
Who's your favorite character in this story?
Dog. I mean, he's completely irredeemable. In earlier drafts of the book he was much more of a villain. He had an animosity toward any kind of change, any kind of better future. That ended up getting grafted into Meed. I realized that I was drawn to writing the story of how the things that have a potential for being destructive or vindictive or evil can happen inside a character, with the right sort of framing. Initially Dog was this scary villain, and he became much more a sort of sad angry grandpa who's blowing stuff up because he wants the world to stop.
Stop changing? Or just stop?
I think he wants it to stop changing, but he isn't entirely honest with himself about whether he wants it to stop changing or just end completely. He reminds me a little of Falstaff from Shakespeare, and that surfaces pretty explicitly. He's the friend of the young central figure who's set in his ways, and very charming, and whispering ideas in the ear of Meed that almost make sense, even though they're not good ideas.
Meed's voice is such a fascinating hodgepodge. How did you create and keep track of such a guy?
Even now I don't know that I necessarily completely nailed the consistency of the character. And in a kind of backward way that makes me think I did succeed, because he feels human. He feels like somebody with a bundle of contradictions, who has a complicated relationship with his sibling, and I think we all have complicated relationships with our siblings. If we don't have them, those complicated relationships bubble up inside us, with our parents or our friends. He obviously is familiar with scripture, with Shakespeare, with the Greek classics, the Iliad, the Odyssey--but his familiarity is almost naïve. It's in his language and it's part of his voice, and he doesn't necessarily know his own resonances. But he can criticize himself: "I'm being really lazy comparing my brother to Jesus, or talking about Judas Escariot when I feel guilty."
Meed's voice, more than anything else I've ever written, was the product of equal parts inspiration and deliberate craft. I would be stuck for a while and then he'd just start talking. I'd be at the computer, like poking garbage with a stick, and then the Meed voice would tune in. It felt like a broadcast from my id or something. I listened to Johnny Cash reading the New Testament on audiobook, to get those cadences. I was single at the time, and my way of falling asleep was just to leave my phone with that audiobook playing in bed. I'd be listening to the Bible in the dark, and I'd fall asleep, and depending on whether I'd set the timer, I'd wake up and Johnny Cash would just be talking. So, somebody with a relatively thick Arkansas accent reading the Bible--that was sort of the metronome for the voice. --Julia Kastner
---
Shelf vetted, publisher supported.

Great Reads
Rediscover: Derek Mahon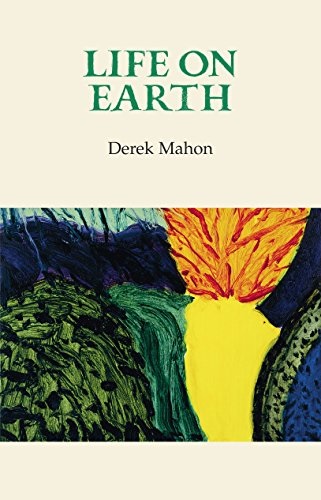 Derek Mahon, the Belfast-born poet "who became an immense figure in Irish poetry" with poems such as "A Disused Shed in Co. Wexford" and "Courtyards in Delft," died October 1 at age 78, the Guardian reported. In a poetry career that spanned a half-century, Mahon "was most often compared to W.H. Auden, Louis MacNeice and Samuel Beckett, with the critic Brendan Kennelly calling him 'a Belfast Keats with a Popean sting.' " After publishing his book Twelve Poems in 1965, Mahon gained critical acclaim three years later for Night-Crossing. His other works include Lives (1972), The Snow Party (1975), Courtyards in Delft (1981) and Antarctica (1985).
The Guardian noted that a "burst of productivity in the 2000s saw him publish four award-winning collections in five years: Harbour Lights, Somewhere the Wave, Life on Earth and An Autumn Wind," a body of work the Guardian called "one of the most significant developments in poetry this century." Last March, as Ireland locked down because of the Covid-19 pandemic, RTÉ News ended its evening news bulletin with Mahon reading his poem "Everything Is Going to Be All Right," which includes the lines: "There will be dying, there will be dying,/ but there is no need to go into that."

Book Reviews
Fiction
Grove Press, $16, paperback, 320p., 9780802157836
Blackstone Publishing, $25.99, hardcover, 9781982618186
Forge, $26.99, hardcover, 368p., 9781250257307
Mystery & Thriller
Berkley, $16, paperback, 352p., 9780451492494
Mulholland Books, $27, hardcover, 352p., 9780316485937
Science Fiction & Fantasy

Morrow, $27.99, hardcover, 416p., 9780062978578

Gallery/Saga Press, $27.99, hardcover, 464p., 9781534437678
Orbit, $28, hardcover, 576p., 9780316300131
Social Science
Other Press, $21.99, hardcover, 192p., 9781635420289
Essays & Criticism
Hub City Press, $16.95, paperback, 189p., 9781938235719
Children's & Young Adult

Houghton Mifflin Harcourt, $17.99, hardcover, 272p., ages 12-up, 9780358067757
Crown Books for Young Readers, $18.99, hardcover, 288p., ages 13-up, 9781984829665
--- SPECIAL ADVERTORIAL OFFERINGS ---

A Seat at the Table: The Nancy Pelosi Story

by Elisa Boxer, illus. by Laura Freeman

Dear Reader,

How does someone who never intended to run for political office become America's first-ever female House Speaker? What a thrill to be able to interview Nancy Pelosi and ask her myself! From how she handles her critics, to what motivated her as a child, to why she decided to break out from behind the scenes and end up behind the podium, you'll discover more about her marble-ceiling-shattering journey.

I hope this book inspires readers of all ages to trust in their personal power and to know, as Speaker Pelosi told me, "there are no barriers for them."

Elisa Boxer
elisaboxer.com
Twitter: @eboxer
IG: @boxerelisa

"Pays due homage to its subject." --Kirkus Reviews

"Sends a resilient message." --Publishers Weekly

"An ­accessible introduction with a focus on Pelosi's influences and role as a woman in politics." --School Library Journal






PUBLISHER:
Crown Books for Young Readers

PUB DATE:
September 7, 2021

ISBN:
9780593372517

TYPE OF BOOK:
Picture Book

AGE RANGE:
4-8

PRICE:
$17.99 Hardcover


---