From the Shelf
Reading Toward Anti-Racism
For many of us, these might feel like the most fractured, uncertain times of our lives. And this pandemic doesn't weigh evenly on everyone. In the United States, COVID-19 is indisputably, disproportionately affecting people of color--on top of the already horrific everyday violence against people of color in the U.S., as we've been painfully reminded in the wake of the recent murders of Ahmaud Arbery in Georgia and George Floyd in Minnesota.
Many of us find ourselves casting around in collective solitude for ways to enact change: What can we do? One thing we can do: educate ourselves.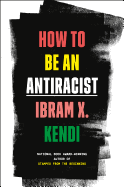 National Book Award winner Ibram X. Kendi's How to Be an Antiracist (One World, $27) is a timely and timeless way into a better understanding of how racism permeates culture and behavior. (Notably, Kendi's Antiracist Research & Policy Center has been collaborating with the COVID Tracking Project to provide data on how the virus affects people of color.) If you have children, also see Kendi's board book AntiRacist Baby, illustrated by Ashley Lukashevsky (Kokila, $8.99), which offers simple but profound lessons about how to make the world more equal. (And see here for books Kendi recommends.)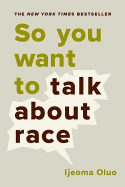 One of the most powerful ways forward is to have more informed, nuanced conversations about race, racism and white supremacy. To continue preparing for productive dialogue--and then moving toward enacting meaningful change--read the passionate, practical primer So You Want to Talk About Race by Ijeoma Oluo (Seal Press, $16.99).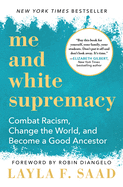 Looking further ahead, set your sights on becoming a good ancestor with the phenomenal teacher-activist-podcaster Layla F. Saad's Me and White Supremacy (Sourcebooks, $25.99). Saad lays a critical foundation for understanding functions and manifestations of white supremacy, along with invitations for deep personal reflection and lifelong practice. Anxious to get started right away? See her GoodAncestorAcademy.com. There's no time like the present. --Katie Weed, freelance writer and reviewer
In this Issue...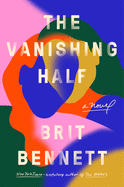 This multi-generational saga explores a complex tangle of familial bonds, racism, hope and a future that clings to its past.

A journalist's family story spurs an important and sometimes surprising history of American immigration policy and the people who made it.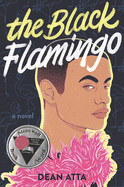 The Black Flamingo presents expertly crafted, stirring poetry to portray an unforgettable teen who lives his liberation and truth in drag.
Review by Subjects:
Fiction ⋅ Mystery & Thriller ⋅ Romance ⋅ Biography & Memoir ⋅ History ⋅ Social Science ⋅ Children's & Young Adult

Book Candy
McSweeney's Pandemic Guessing Game
Can you guess? "Heroine in an English country house novel or member of a pandemic shelter-in-place American household?" (via McSweeney's)
---
Lockdown video: "Watch the Lord of the Rings cast swap filming stories on Zoom." (via Mashable)
---
"Albert Einstein explains why we need to read the classics" at Open Culture.
---
Download a printable paper doll template, illustrated by Rebecca Cobb and based on Julia Donaldson's The Paper Dolls.
---
John Steinbeck's dog, Toby, "apparently ate half of the first manuscript of Of Mice and Men," Lit Hub noted.
---
The British Library offered kids advice on how to make a miniature book.

Great Reads
Rediscover: White Fragility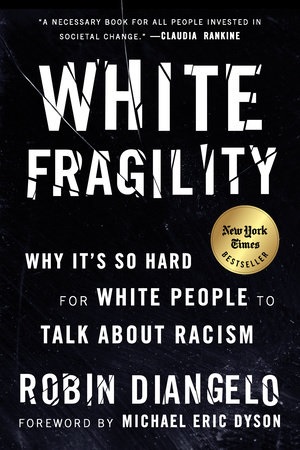 White Fragility: Why It's So Hard for White People to Talk About Racism by Robin DiAngelo, published by Beacon Press in 2018, has seen a recent resurgence on bestseller lists thanks to the nationwide protests over the Minneapolis Police Department's murder of George Floyd. DiAngelo, an anti-racism activist and an academic in the fields of critical discourse analysis and whiteness studies, coined the term white fragility in 2011 to describe the defensiveness felt by many white people when discussing racism. The Los Angeles Review of Books described White Fragility as "one-part jeremiad and one-part handbook. It is by turns mordant and then inspirational, an argument that powerful forces and tragic histories stack the deck fully against racial justice," and said that the book is "uncommonly honest about the duration and extent of entrenched injustice and provocative on the especially destructive role of progressive whites at critical junctures."

White Fragility ($16) spent more than a year on the New York Times bestseller list, making it the fastest-selling book in the history of nonprofit publisher Beacon Press. It includes a foreword by Michael Eric Dyson, author of Tears We Cannot Stop: A Sermon to White America. --Tobias Mutter

The Writer's Life
Reading with... François S. Clemmons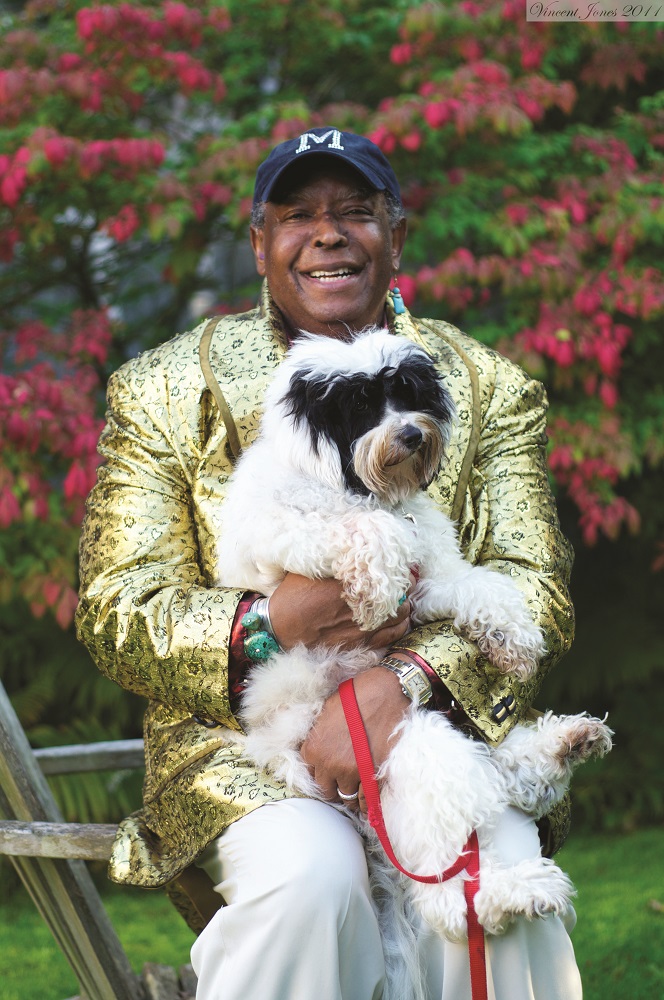 photo: Vincent Jones
François S. Clemmons received a Bachelor of Music degree from Oberlin College and a Master of Fine Arts from Carnegie Mellon University. He also received an honorary Doctor of Arts degree from Middlebury College. In 1973, he won a Grammy for a recording of Porgy and Bess; in 1986, he founded and directed the Harlem Spiritual Ensemble; and from 1997 until his retirement in 2013, Clemmons was the Alexander Twilight Artist in Residence and director of the Martin Luther King Spiritual Choir at Middlebury College in Vermont, where he resides. He is perhaps best known for his appearances as the singing police officer, Officer Clemmons, on the PBS television series Mister Rogers' Neighborhood. Officer Clemmons: A Memoir was published by Catapult on May 5, 2020.
On your nightstand now:
I admit that I've kept a galley of Officer Clemmons: A Memoir there ever since I received it in the mail!
Favorite book when you were a child:
I absolutely loved Five Smooth Stones by Ann Fairbairn, about a young black boy in Depression-era New Orleans who suffers great hardship in his life in order to become a leader of the civil rights movement. I read that book over and over again.
Your top five authors:
Commanding and beautiful black voices like James Baldwin, Lucille Clifton, Toni Morrison, Alice Walker, Maya Angelou... and Langston Hughes. That's six, but I can't possibly leave him out!
Book you've faked reading:
Harry Potter. I know, I know, but I just didn't have the time to read them when the series became so popular, and I never picked them up later.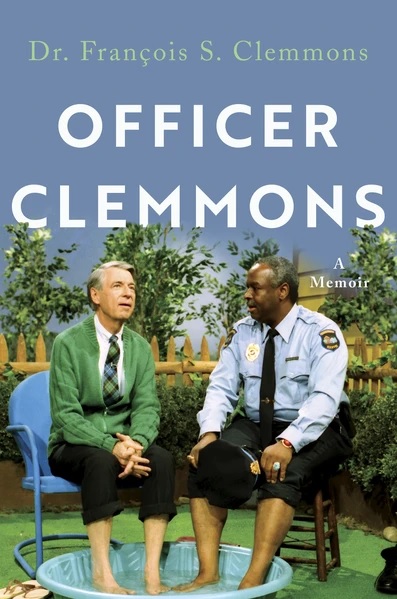 Book you're an evangelist for:
A People's History of the United States by Howard Zinn. Zinn is the real deal--I recommended his book to my students every year. It revolutionized the way American history can be taught and discussed.
Book you've bought for the cover:
Becoming by Michelle Obama. I absolutely adore Michelle. She is such an inspiring woman, and the photo on her memoir speaks to her strength as well as her warmth.
Book you hid from your parents:
The Persian Boy by Mary Renault as well as Giovanni's Room by James Baldwin because it was before I could ever explain to my parents why I wanted to read novels with gay characters. I didn't have the courage to tell them as a young man because I was certain that they would have met my confession with disgust and derision.
Book that changed your life:
Up from Slavery by Booker T. Washington inspired me tremendously. Washington has always been one of my heroes and he made me realize that if he could rise up from his terrible beginnings and make such an impact on the world, then maybe I could rise, too.
Favorite line from a book:
My favorite line actually comes from an opera called The Consul by Gian Carlo Menotti: "Even a great, great artist must find a way to make a living." Nothing has quite resonated more for me!
Five books you'll never part with:
The Bible because it has so much adventure, spirituality and the most gorgeous poetry you would ever want to read. I relate deeply to the beautiful Song of Solomon as well as the Anointing of David, and the story of Elijah. I've always been particularly drawn to the Old Testament.
The Little Prince, although I do gift copies from time to time. I enjoy that, at its heart, it is a story about relationships and how people care for one another. I think it is also an interesting metaphor for my experience in the gay community. Like the fox in the story, many do not wish to be "tamed." There is a fear in getting too close and accepting real love.
The Prophet by Kahlil Gibran speaks about spiritual freedom, and I find the thought of that kind of freedom to be simply amazing. The notion that I belonged to myself and not anyone else was revelatory. It showed me that I had the right to make my own decisions.
Roots by Alex Haley is very important to me because it gave an affirmative and positive feeling about being an African American. It is easy to feel disconnected in this country from Africa, but Roots had a very vital and organic connection with Africa that was palpable. Many African Americans feel like our beginnings began with slavery in this country and it didn't--our ancestry has pride and respect and honor in Africa.
The Fire Next Time by James Baldwin showed the importance of activism. It helped me find my place in the world and showed me that my art wasn't quite enough--that singing a song didn't quite cut it. Baldwin gave me a roadmap for how to be an activist.
Book you most want to read again for the first time:
Jubilee by Margaret Walker. It's essentially a black version of Gone with the Wind and has been described as "the first truly historical black American novel." I found it incredibly representative, powerful and relatable.
Book Reviews
Fiction

Riverhead, $27, hardcover, 352p., 9780525536291
Black Heron Press, $16, paperback, 290p., 9781936364329
Berkley, $26, hardcover, 384p., 9781984806239
HQN, $16.99, paperback, 384p., 9781335013385
Mystery & Thriller
Little, Brown, $29, hardcover, 416p., 9780316539425
Harper, $27.99, hardcover, 320p., 9780062967282
Romance
Kensington, $15.95, paperback, 352p., 9781496730657
Biography & Memoir
ECW Press, $17.95, paperback, 256p., 9781770415133
History

Norton, $26.95, hardcover, 336p., 9780393635843
Social Science
Catapult, $23, hardcover, 192p., 9781948226684
Children's & Young Adult

Balzer + Bray, $18.99, hardcover, 416p., ages 14-up, 9780062990297
Delacorte, $18.99, hardcover, 304p., ages 12-up, 9780385744799
--- SPECIAL ADVERTORIAL OFFERINGS ---

A Seat at the Table: The Nancy Pelosi Story

by Elisa Boxer, illus. by Laura Freeman

Dear Reader,

How does someone who never intended to run for political office become America's first-ever female House Speaker? What a thrill to be able to interview Nancy Pelosi and ask her myself! From how she handles her critics, to what motivated her as a child, to why she decided to break out from behind the scenes and end up behind the podium, you'll discover more about her marble-ceiling-shattering journey.

I hope this book inspires readers of all ages to trust in their personal power and to know, as Speaker Pelosi told me, "there are no barriers for them."

Elisa Boxer
elisaboxer.com
Twitter: @eboxer
IG: @boxerelisa

"Pays due homage to its subject." --Kirkus Reviews

"Sends a resilient message." --Publishers Weekly

"An ­accessible introduction with a focus on Pelosi's influences and role as a woman in politics." --School Library Journal






PUBLISHER:
Crown Books for Young Readers

PUB DATE:
September 7, 2021

ISBN:
9780593372517

TYPE OF BOOK:
Picture Book

AGE RANGE:
4-8

PRICE:
$17.99 Hardcover


---